Social Islami Bank assigned a huge loan to Nabil Group in violation of the law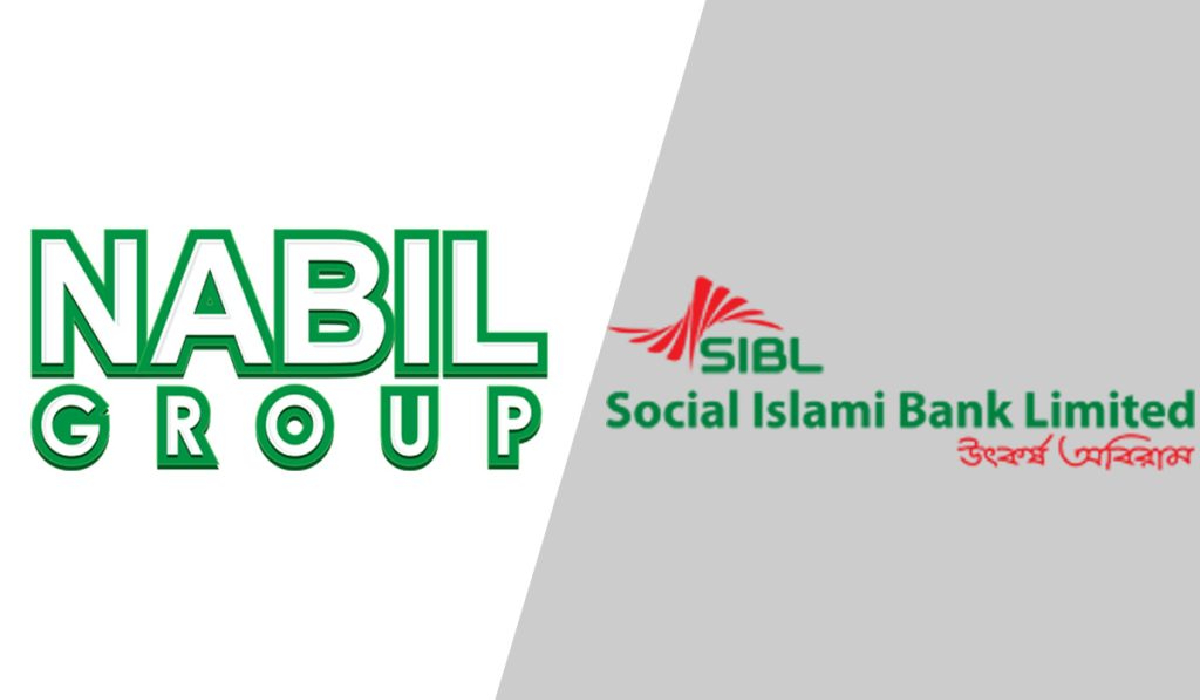 The infamous Nabil Group took a loan of Tk 6,370 crore from 3  private sector banks. Out of this only Social Islami Bank has given a loan of 1 thousand 120 crores to the company. Bangladesh Bank's preliminary report has revealed that this money has been given in violation of the law.
The report suspects that this loan is an unknown loan in the name of an organization related to the interests of the bank directors. Again, this amount of loan in the name of the same group is more than the loan limit given in favor of a single customer (Single Party Exposure Limit) under the Bank Companies Act.
However, Bangladesh Bank's Department of Offside Supervision has recommended handing it over to the Special Inspection Department for detailed investigation. Banks have also been asked to submit some necessary documents to Bangladesh Bank.
According to the Central Bank report, on May 30 this year, Social Islami Bank's 481st board meeting approved a loan of Tk 1,120 crore to Nabil Food and its subsidiaries, Nabil Feed Mills and Shimul Enterprises from the Gulshan branch. Out of this funded (cash) 450 crores and non-funded (LC and bank guarantee) 670 crores. Hence, the investment limit has been newly approved. But where this money will be used is not mentioned. It is important to verify the consideration given to such a large amount of loan to a new customer.
The loan was approved in the 481st board meeting of the bank but the conditions were relaxed in the 482nd and 483rd board meetings. In this case, all the directors and their spouses had guarantees in respect of personal guarantees. But later the conditions were relaxed and only the directors were guaranteed. In the case of saving deposits, it was said that the deposit should be increased. But later it was relaxed and said that adequate deposits should be kept. No explanation was given for this adequacy. The report also mentions that it is important to know under what circumstances conditions are relaxed in the case of a new loan. Also, the customer is anonymous. The board of directors of the bank should also verify whether any institution is related to the interest.
A non-funded loan of Tk 950 crore has been given in favor of Nabil Grain Crops, a new customer of the Gulshan branch. According to the policy of the bank, there should be a security of Tk 230 crore in this loan. The terms of the loan include a deposit or lien of Tk 110 crore. It is said in one place, this money will be used for the import and marketing of agricultural products. But according to the latest CIB report, the total exposure of customers in various banks and financial institutions is only 8.5 lakh taka. After reviewing the project loan, it was found that the customer was brand new. As a result, a completely new customer was given this amount of credit for trading. In this case, it is necessary to verify whether the client's large business management skills and proper use of funds have been made.
When asked about this, the managing director of Nabil Group told that if the bank violated the law and gave the loan, it is their business. But we have been in business for a long time and we have taken loans according to all the rules.
Managing Director (MD) and Chief Executive Officer (CEO) of Social Islami Bank Zafar Alam was called and he hung up saying that he was in a meeting and would talk later.
Those concerned say that a bank can lend up to 35 pc of its paid-up capital to a single institution, both funded and non-funded. Out of this, 15pc is funded and 20pc is non-funded. And currently, the total paid-up capital of these three banks is 3 thousand 690 crores. In this case, the group can be given a loan of up to 1,300 crores. But given almost 5 times more than that.
Nabil Group's website mentions 17 companies in the group. These are Nabil Food, Flower Mill, Feedmill, Auto Rice Mill, Dal Mill, Consumer Products, Nabil Farm, Cattle Farm and Nabil Transport. But only 6 products are mentioned in the product option on this website. These include – rice, flour, semolina, pulses and fodder. The chairman of the company is Md. Jahan Bux Mondal, director Israt Jahan, managing director Md. Aminul Islam and Deputy Director. Mamunur Rashid.
Introduction to Progress Magazine and its Importance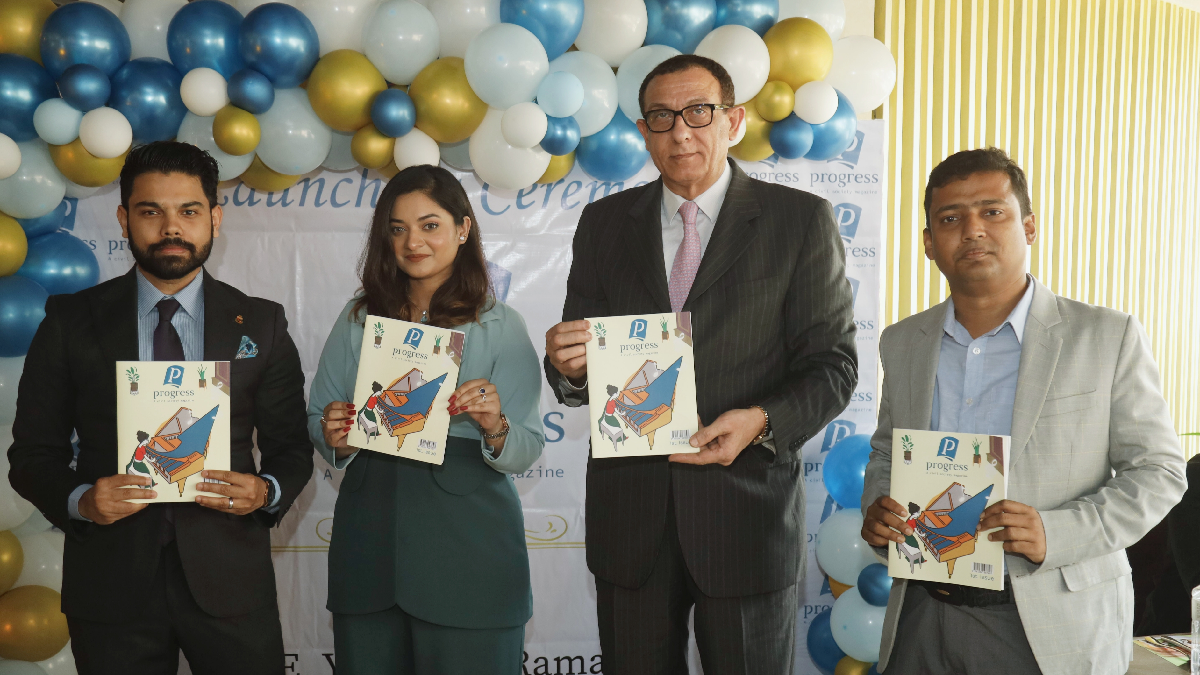 Bangladesh launched the first issue of Progress Magazine on the 11th of March, 2023, at a Banani restaurant in Dhaka. His Excellency Mr. Yousef SY Ramadan, the Ambassador of Palestine to Bangladesh, graced the occasion as Chief Guest.
Editor of Progress Adv. Saquib Rahman stated that the magazine focuses to complete the gap between short newspaper pieces and lengthy academic analyses. He added that Progress is a platform for particularly the young members of civil society to contribute.
His Excellency Mr. Yousef SY Ramadan applauded the idea of forming such a magazine and pointed out how the educated people of all countries tend to have more confidence in the media than in their governments.
However, Progress might be a brilliant addition for them to voice their opinions. Editorial Advisor of Progress Prof. Md. Rizwanul Islam said that civil society should be politically unbiased and that it is necessary that the pieces in the magazine portray reality.
Progress aspires to be a triannual civil society magazine publishing credible, compelling and cutting-edge insights and analysis. Though not limited to, the contents sit loosely within the rules of law, rights, governance, policies, diplomatic views on Bangladesh and matters of public interests. The periodical intends to create a connection between the officials, foreign missions and conscious citizens to uphold, acknowledge and solve complex problems toward a more progressive Bangladesh.
Complementary copies of this first issue of Progress have been disseminated to the Ambassadors and High Commissioners, alongside scholars from universities of high repute.
Despite RU clashes, 300 sued amid Classes and Exams halted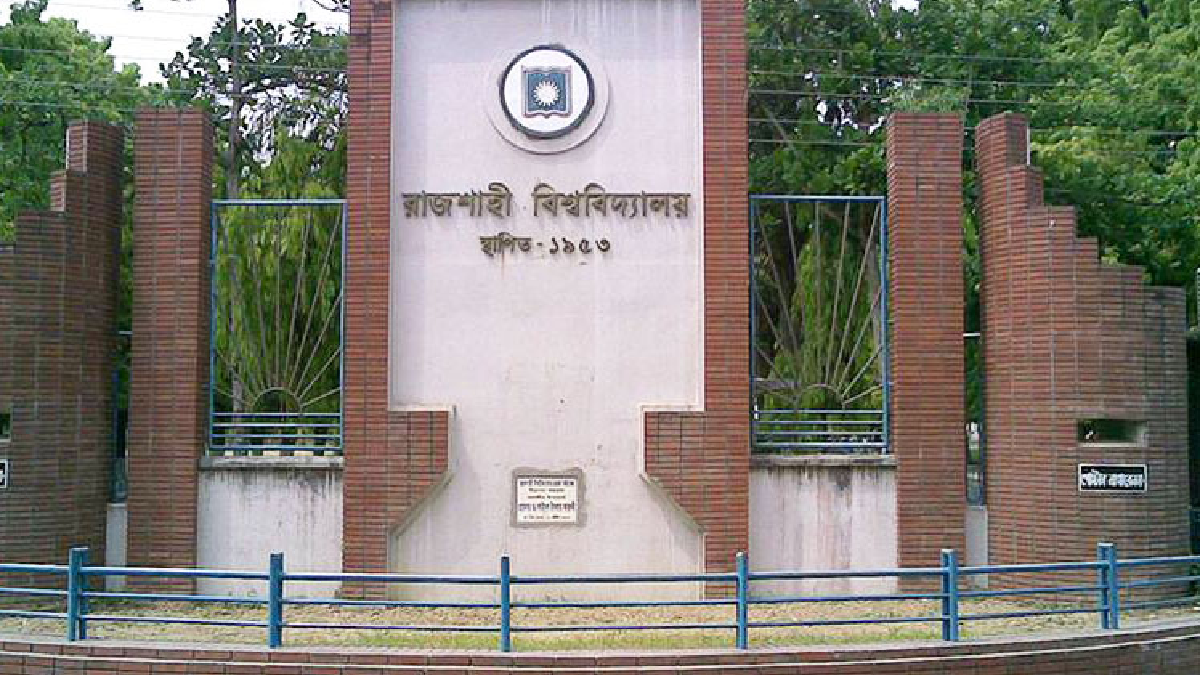 Classes and examinations at Rajshahi University (RU) remained suspended on Monday (13th March) as per the authorities' decision following Saturday's clash near the campus.
Motihar Police Station SI Amant Ullah on Sunday night filed a case accusing some 250-300 persons over the clash between locals and the students in Binodpur Gate area of Rajshahi City on Saturday (11th March).
Police filed the case bringing allegation of arson attack on police box, torched motorcycles and obstructed police to perform their duties.
However today, the protesting students started their demonstration in the morning inside the campus like yesterday Sunday.
In the meantime, the university administration has formed a three-member probe committee to investigate the incident.
RU deputy vice-chancellor Prof Humayun Kabir has been made the chief of the probe body.
A large number of police have been deployed in front of the main gate of the university. No shops in Binodpur were opened today.
At least 250 people were injured during a clash between RU students and locals in Binodpur on Saturday night following an altercation between a student of the university and bus staff.
PM Sheikh Hasina urges to invest in BD to achieve developed nation by 2041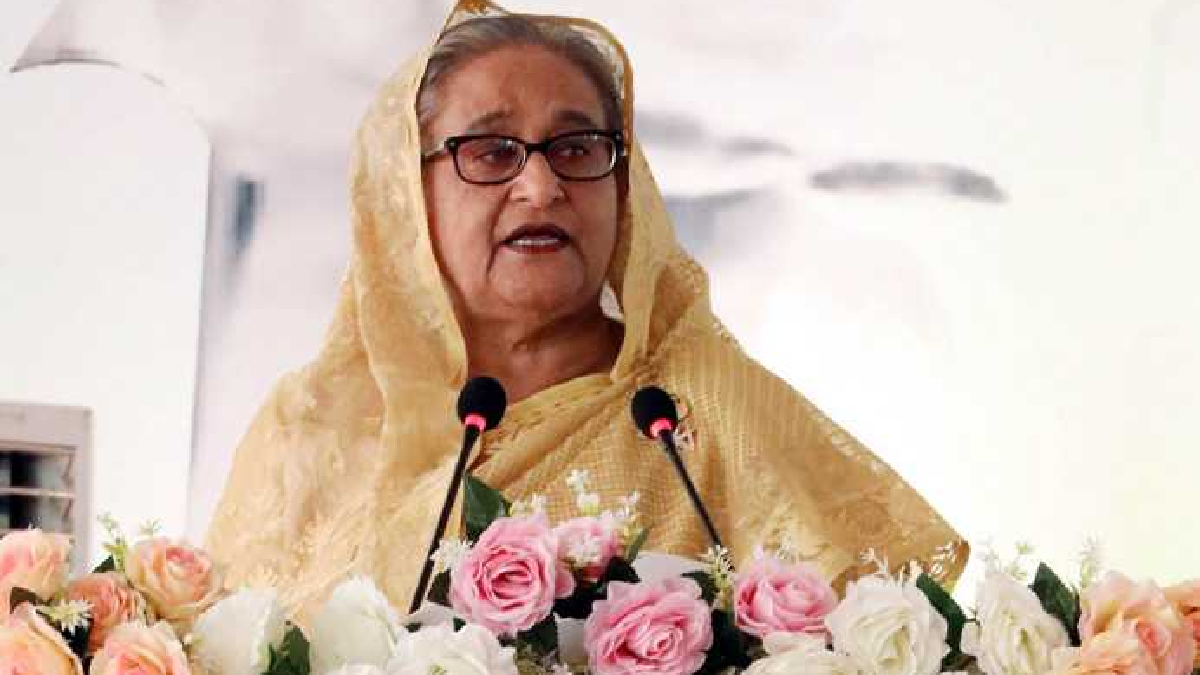 Bangladesh Prime Minister Sheikh Hasina urged global businessmen and investors to invest in Bangladesh to help ensure a smooth tour of transforming Bangladesh into a developed, prosperous and smart nation by 2041.
Sheikh Hasina made the call while inaugurating a 3-day Bangladesh Business Summit 2023 at the Bangabandhu International Conference Centre (BICC) in Dhaka on Saturday (11 March).
PM says, "You people (world business community) come to Bangladesh. We are always ready to welcome you here—invest in Bangladesh considering it as your country."
The Federation of Bangladesh Chambers of Commerce and Industry (FBCCI) organized the 3-day Bangladesh Business Summit 2023 to commemorate the Golden Jubilee of the country's apex business body FBCCI.
The Ministry of Foreign Affairs, the Commerce Ministry and the Bangladesh Investment Development Authority (BIDA), among others were present during the summit.
Welcoming the businessmen attending the summit, the Prime Minister said, "I am calling upon you all to join the tour with us to make Bangladesh a high-income-generated, developed, prosperous and innovative Smart Bangladesh by 2041."
Ministers from 7 countries including the United Kingdom (UK), the Kingdom of Saudi Arabia (KSA), China, Bhutan, and the United Arab Emirates and CEOs of 12 multinational companies and more than 200 foreign investors and business leaders from 17 countries of the world partaken in the summit.